Home Exterior Renovation NJ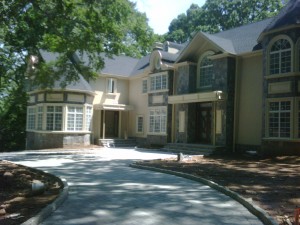 There is an old saying that advises not to judge a book by its cover, and while that is also true for homes, people tend to judge any house or building by the outside. If the outside of a building isn't well cared for, or doesn't appeal right away to a guest, then the chances of them avoiding the building or being nervous about the structure increases. Since the outside is the first thing a person will see about your home, you want it to both be interesting and fitting for who you are. When you update the outside of your home, you're not only making it look better for people to see, though. It can also improve the safety of your home, give you more space, or even reduce clutter.
Hire the top qualified Exterior Remodeling Contractors in NJ
Remodeling your home can also assist with property value increases. The more you put into your home to make it look the best it can (and as safe as it can), the better chances of the market value going up, raising in turn the market value of your entire street. If your home is old or outdated, then doing a remodeling can not only make it look better and raise its value, it could help you catch any problems that are underlying or that are close to manifesting. Really, investing the time and money it takes into remodeling your home is worth it.
Should you hire a professional? Remodeling the outside of your home takes precision and practice. If you go about it on your own there are risks for your heath, safety, and the safety of those in your near vicinity. Unless you have a license for carpentry, trying to remodel your home isn't worth the damage it could cause. Not only could you injure yourself, you could do irreparable damage to your home.
Here at Artistic Construction, we have garnered up experience for the last decade and have been working hard to make sure that the jobs we accomplish are the best for the most reasonable cost. Our experienced designers and architects will do everything needed to ensure that you are getting a beautiful home done exactly the way you want it. All of our employees are licensed and certified to work on all manner of exterior remodeling, and they bring our guaranteed experience to the table for each and every home improvement. When you work with Artistic Construction, you are getting quality performance and results that will exceed your imagination.