Interior Renovation NJ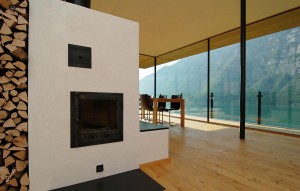 The inside of your home is extremely important. Not only does the interior have to look nice, it has to be comfortable and pleasing to the people who live in it. Living in a home that is not aesthetically pleasing can be both depressing and frustrating. If your home cannot function with the movement of the house, or was awkwardly built, or even if it is just really old, then living in a home that has not been successfully built to be aesthetically pleasing to you can be a hassle. Remodeling the inside of your home can have some great advantages, and hiring the right company for the job is very important to ensure that you get the best job possible.
What to Consider when Having an Interior Remodeling
Here at Artistic Construction, we work hard to give you the dream home you've always wanted for a reasonable cost. Our architects and designers work relentlessly to give you exactly what you want, while utilizing the space in your home to the full extent. All of our technicians are fully trained and licensed to work on your home and they do so with professionalism and precision. We can work on a small interior renovation, or we can do a complete overhaul of your home, and we'll do our best work to make certain that you are happy and comfortable in your new home.
Consulting a professional interior remodeling contractor
Artistic Construction has been in business for over a decade and in that time we have expanded to being one of the best companies in the area. Our technicians are so well trained that they can help you find the best layout for your family and your furniture. We use the best materials for any job that might come up, and we make sure that our architects and designers are up to date with the latest tools and technology. We will be with you every step of the way to make sure that you get the best services for the best price.