Flood Repairs NJ
When natural disasters strike it's never a pretty sight, but one of the most damaging disasters is flooding. Flooding can happen naturally at certain times of the year, or it can be due to unnatural weather, typhoons, high sea levels during a storm, and more. When your home isn't prepared for flooding, the damage that it can cause can be devastating. Being one of the most powerful forces of nature, water tends to get into everything. It's relentless. It'll find any crack or weakness in a building and exploit it until it has free reign, and it can leave you homeless in a flash. It can also be simply a pain that keeps you out of your basement for a frustrating amount of time, and can cause damage to the very integrity of your house's foundation.
Flooded Homes Repair Service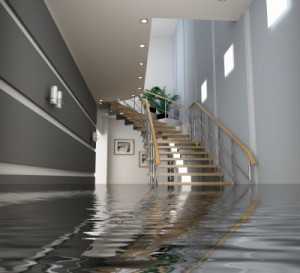 Whether it's flood prevention or flood repairing, Artistic Construction can help you with any flooding needs. When disaster strikes, we're there to pick up the pieces and put them back together better, stronger, and more ready for the next attack. Our technicians are prepared for any natural or home-created disaster and can assist you with whatever needs to be done.
Hire a professional flood damage assistance in North NJ
We've been around for decades doing flood repairs – which means we've been here for some pretty serious disasters. We were there during Hurricane Irene & Sandy and many other hurricanes that struck and caused great damage to parts of New Jersey & New York. We provided all necessary assistance to homeowners affected by the disaster. Our professional workers are fully qualified and licensed to help you with flood repairs and future prevention. The nature of our game here is to help you recover as much of your home as possible from the dangers of Mother Nature, and we do it with the professionalism you'd expect from a highly trusted restoration company. We make sure that we have all the best tools and information, are ready to respond as soon as disaster strikes. Your home may not be prepared for it, but Artistic Construction is.