Room Additions NJ
The rooms in your home are some of the most unique things. Each room can be decorated to the personality of the person in it, and each room has its own story to tell. If you find yourself with a suddenly expanding family, you might want to consider room additions. An added room to your home can make a huge difference in the layout, the look, and the excitement of having a new room to decorate. A house should fit all of its residents, not just the ones that were there first, and it's important that your new room can accommodate the person, crafts, or tools.
Things to Consider when planning a home expansion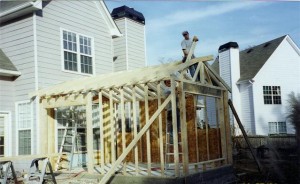 Adding a room to your home can seem difficult. You're building an entirely new room with the intention of someone living in it. Because you are building a room that will have a person in it, you want to make sure you take everything into consideration. Some of the things to consider are: cost, time, proper equipment, proper tools, proper materials, and proper safety care. If you try to go about this alone, you are going to end up causing more problems than fixing them. You injure yourself, or a family member. Remodeling an entire room takes precision and a steady hand. Our technicians are fully qualified to handle any situation no matter how big or small, and they can do it while making sure that the new room connects perfectly into your original home.
Hire a professional room additions contractors NJ
We have over a decade of experience here at Artistic Construction, and we like to use that expertise to help out people who really need it. Our priority is to make sure that what we are building is safe, comfortable, and fits seamlessly with the rest of the house. Our knowledge and skills can't be beat, so if you're looking for quality room-adding workers, we can help./p>